The Gulf of Aqaba is a place known to have one of the most beautiful dive sites of the world due to the amazing combination of sea life, corals, water transparency and nice weather it offers year around. The sea in the Gulf of Aqaba is almost invariably calm with temperatures varying between 19/20 C in winter months to 26 C in summer.
You would be able to enjoy diving in the Gulf of Aqaba whether you are an experienced diver with our Guided dive or a beginner with our Try Dive supervised by our dive operators and qualified instructors available for every level. You would also easily find diving equipment rentals and everything you might need for diving available at our dive center.
Dive Sites & Maps in Aqaba
There are over thirty main dive sites Aqaba, most of them suitable for all levels of diving skills. All Dive sites in Aqaba are fringing reef stretching for a distance of over 25km right down to the Saudi Arabia border, there are no off-shore reefs. The reef starts literally at the waters edge and extends like the fingers of your hands into canyons leading to pinnacles and drop offs. At most dive sites in Aqaba, when you are only 100m from the shore you are already descending to 50m or more. When shore diving, the dive starts as soon as you enter the water and continues until the last few centimeters. The beaches are all easily accessible and our transportation will drop divers right up to the waters edge. 
Dive Sites in Aqaba
Power Station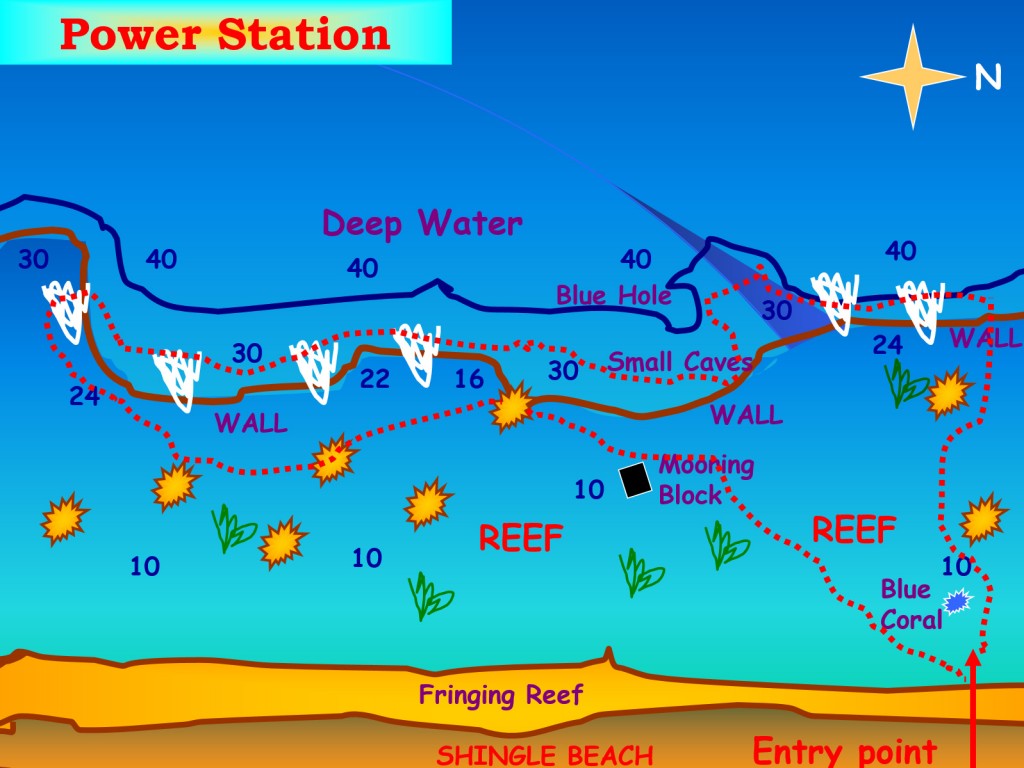 The Power Station Dive site does not boast and elegant name but it is a spectacular wall dive, conducted as drift from north to south.