For your convenience and safety, we always organise your dive in small groups, Full equipment is included.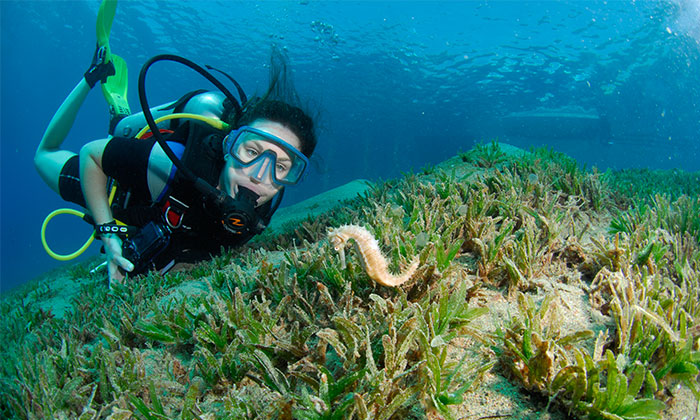 Have you ever been fascinated watching documentaries of the colorful underwater world? Have you always wondered what it's like to breathe underwater?
If you want to try scuba diving , but aren't quite ready to take the plunge into a certification course, a Try Dive offers the ideal opportunity to dive between the colorful fish in the magnificent Red Sea.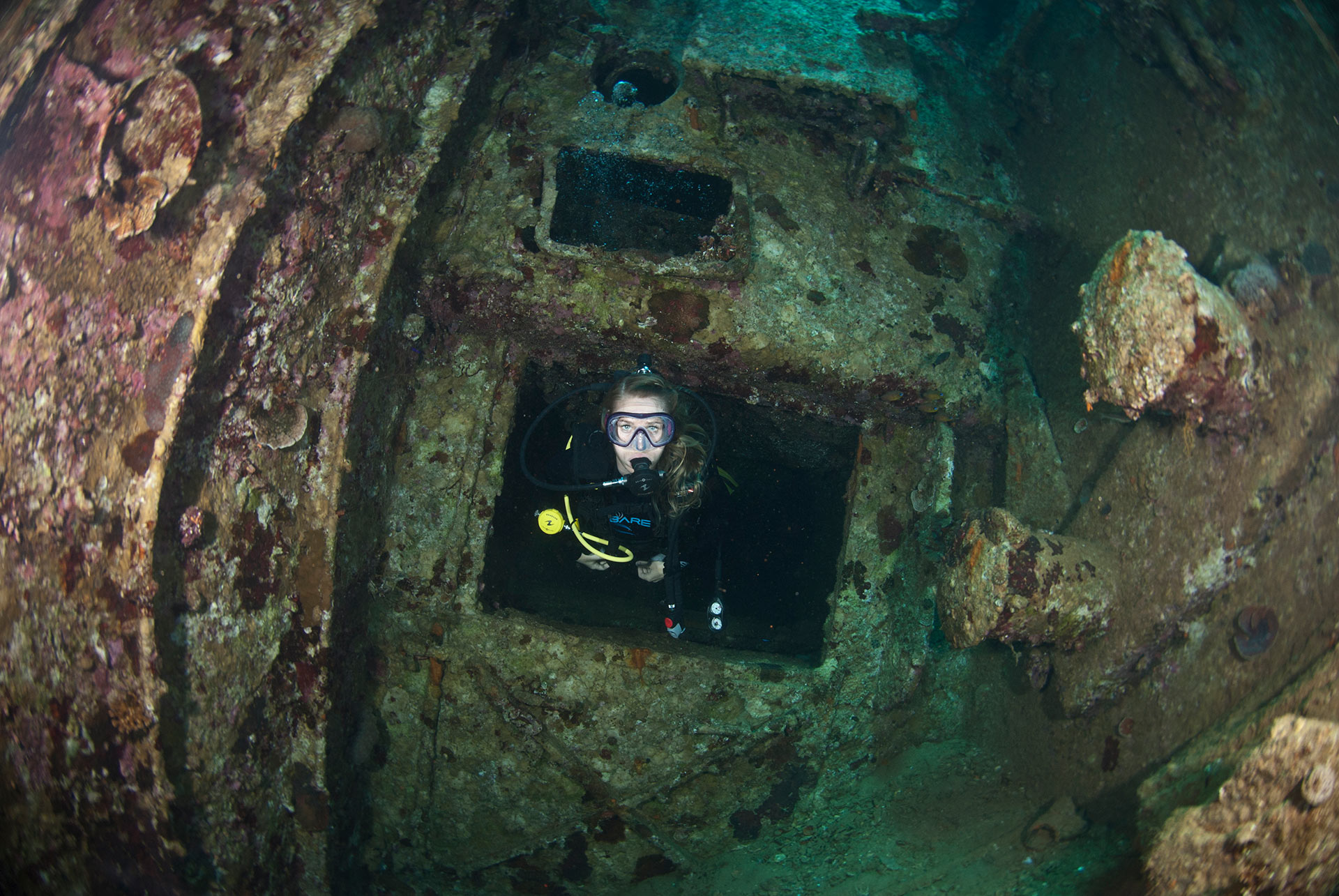 Program: One, two or Three Guided dive/s
Diving with Aqaba Adventure Divers is another story. The sea has year round good visibility (15-50 m) and temperatures from 21-29 degrees Celsius. The most dive sites are accessible from shore and some need a boat trip to reach. The Aqaba Marine Park is approximately 7 km in length and is located along the southern coast of the Jordanian portion of the Gulf of Aqaba. The diversity of fish is amazing and all the hard and soft corals make the Gulf of Aqaba one of the most popular places to dive. Because of the easy conditions, the diving is suitable for every level. Shallow reef gardens, long drift dives, (deep) wrecks and so much more to discover.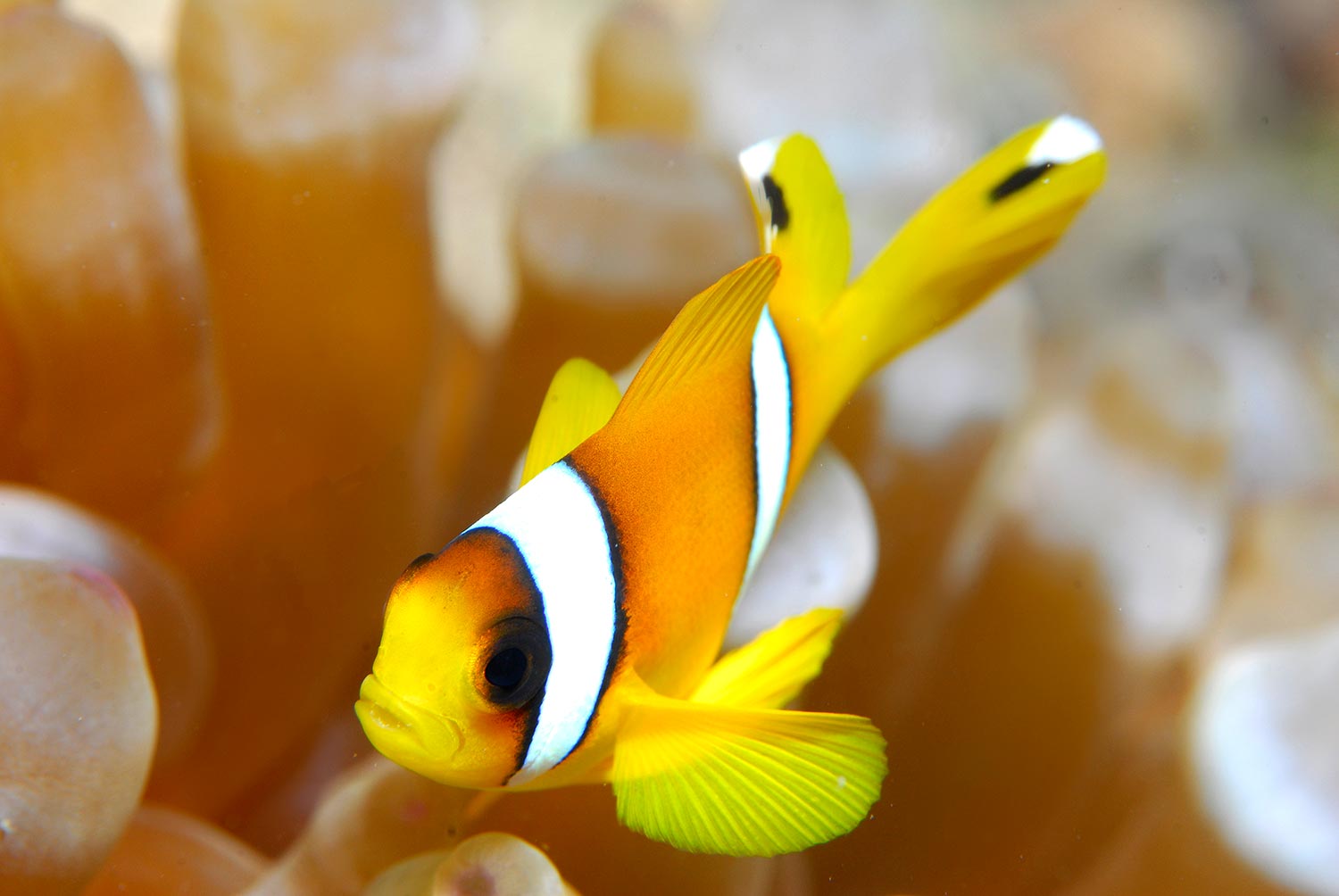 Program: 1 theory sessions, 1 skill sessions in shallow water, 1 open water dives
A quick and easy introduction into what it takes to explore the underwater world. Although this is not a scuba certification course, you'll learn all the steps it takes to be a PADI certified diver.
You learn the basic safety guidelines and skills needed to dive under the direct supervision of a PADI Professional. If you make an open water dive, you'll practice a few more skills in shallow water to prepare for your adventure.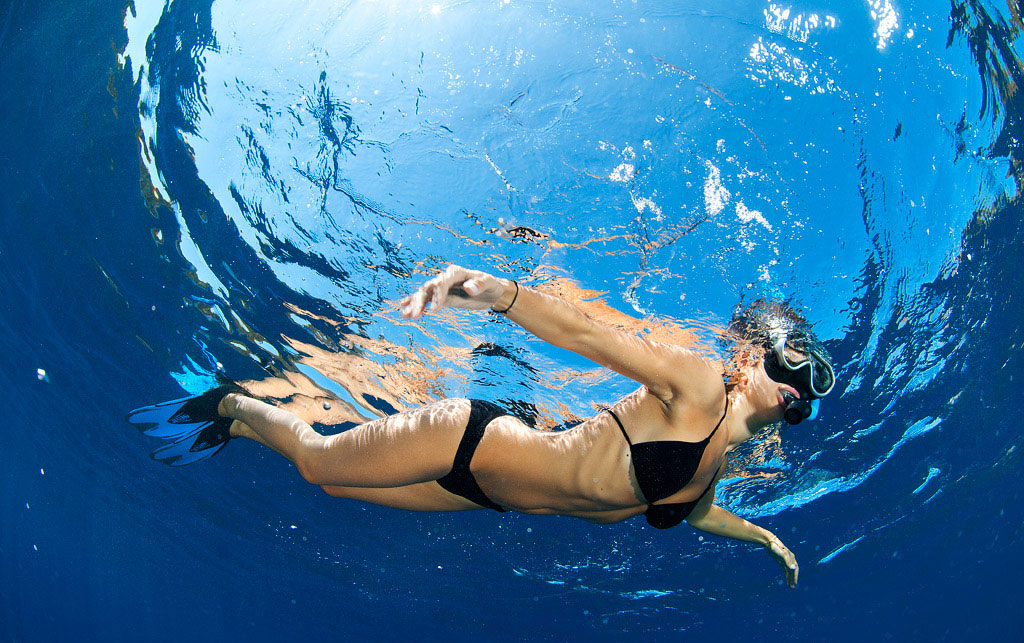 Program: Full day SNORKELING
Would you like to accompany your diving partner, friends or family? you will find the ideal environment to relax and sunbathe
If you prefer a more active pastime, then you can snorkel. When the divers explore the reef under water, we give you a diving mask with snorkel, a pair of fins and if you wish so, a life jacket that enables you to swim gently and safely in the warm, crystal-clear water.
While floating at the water surface, you will fully enjoy the colorful marine life. The most fantastic fish look at you and you'll see the most beautiful corals in the world! If you are lucky you may even see a group of dolphins swimming by. The contrast with the arid desert landscape on land cannot be greater.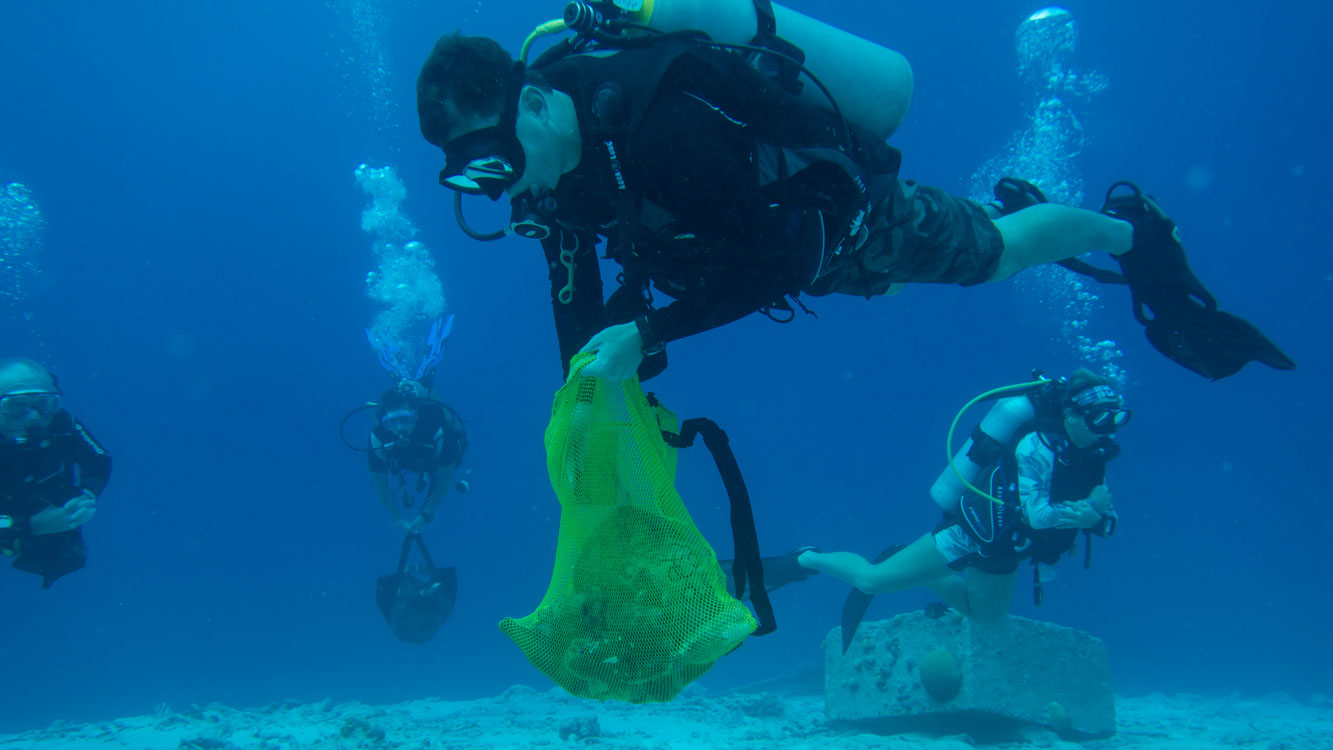 Program: One Cleanup Dives
Marine debris has become a huge issue globally. Marine animals become entangled in debris, and even mistake it for food – often killing them. We are dedicated to undertaking monthly marine Dive Against Debris surveys to improve the health of ocean ecosystems.
How can you help? Come along to our Dive Against Debris beach and underwater clean up events! If you're not a diver that's okay! You can help us by free diving, snorkeling, beach cleaning or even by sorting and recording data on land – many hands make for light work!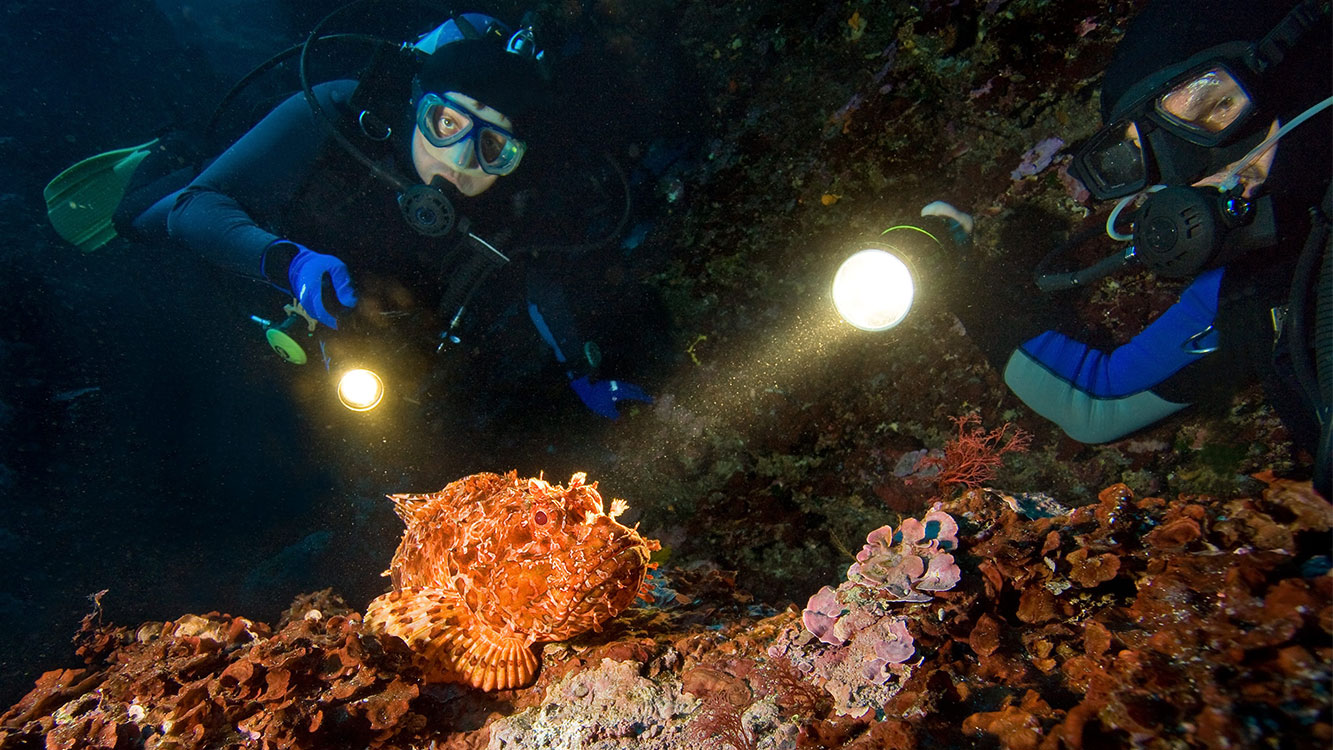 Why not experience the Aqaba Adventure Divers at night dive and watch a whole new world of Red Sea diving come to life under the glow of your torch beam. Everything changes as day time creatures retire and the nocturnal ones wake up. If you have never dived at night before we would recommend that you complete a night dive as part of the PADI Advanced Course or maybe the PADI Night Diver Specialty course.